Sveriges Radio visited Ascentic to chat about operating in South Asia, and what impact the pandemic and ensuing political and economic turmoil in Sri Lanka has had on us.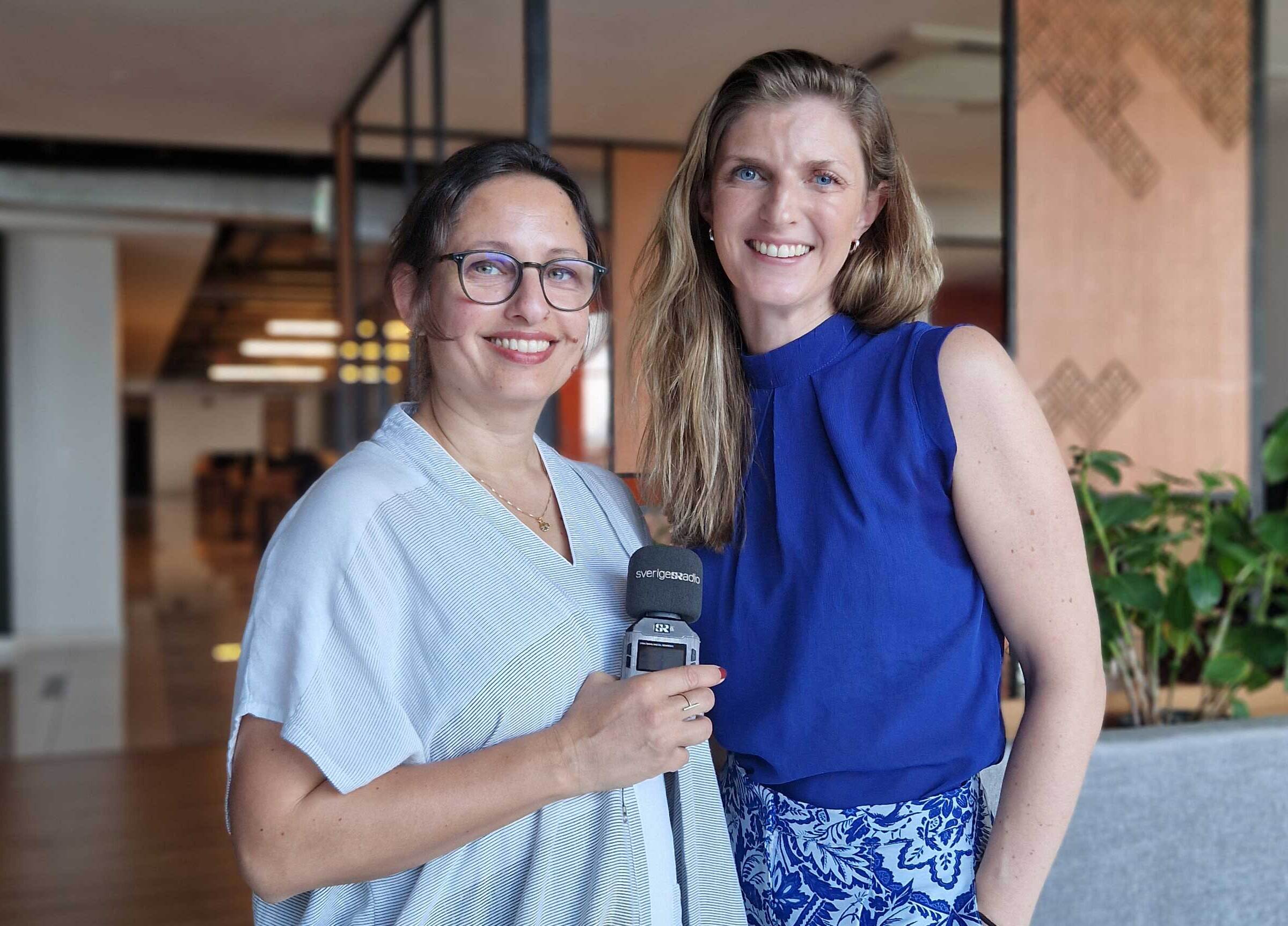 In November, our co-founder, Anna, was able to have a sit-down with journalist Naila Saleem from Sveriges Radio AB, which is Sweden's national publicly-funded radio broadcaster.
Naila Saleem covers the South Asian region and her area of interest is two-fold.  Firstly, she covers Swedish businesses (yes, plural!) working in this region, but mainly she covers stories on political and economic turbulence and conflicts in South Asia.  Naila was keen to learn about the ins and outs of building a company from scratch in Sri Lanka, and how the pandemic and period since have been.
Anna was also about to give some insight into how the Swedish company culture has been perceived and embraced by the Sri Lankan tech crew.  "We have tried to embed this 'Swe-Lankan' philosophy into every aspect of the business.  Even with the design of our office, our wish is to cater to all the different personalities, activities, and needs of our crew."  
And the journey so far? "Coming out of a pandemic, into a political crisis and an economic downturn has definitely tested us.  It has forced us to be inventive and flexible while maintaining focus on our plans and goals." For example, to counter the situation in Sri Lanka,  Ascentic recently launched its International Rotation Program, where high-performing team members can work in Sweden and get some authentic international exposure.  
"As a team, we have definitely emerged stronger and we are ready to tackle the next challenge together".  
It is fantastic to see journalists, like Naila Saleem, covering Swedish businesses and operations in South Asia and the entire Ascentic team would like to thank Sveriges Radio for stopping by.